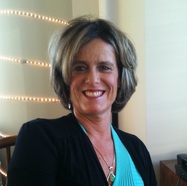 Job Interview Services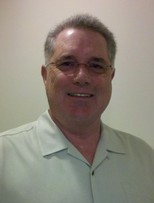 Job
Interview Services
can help you get a job in one of the toughest economies we've seen in decades. We've seen the headlines. Unemployment rates are the highest in decades, and jobs are being lost at a rate not seen since the 1970's. Former Hiring Manager & Interview Coach Kirk or Human Resources Trainer/Coach Cathy will show You on How To Land The Job You Want and Deserve! And the best part? You can get an huge edge over your competition by practicing simple interview skills in just two sessions. Hire an interview coach today to support you!
Cathy has over 15 years of coaching people on how to find and express their passion, be authentic and show up "present" in life and during interviews. She has sat on many interview panels and has hired over 100 people in her career. Cathy is also a
Conflict Skills Coach
and a
Leadership/Motivation Consultant
for companies.
Click here for reviews.
Kirk, The Interview Coach, with over 15 years of experience hiring people and 10 years of coaching people on interviewing skills, will help prepare you to ace your next interview! Kirk is very straight forward and shares what he sees might be stopping you from getting the job. Job
Interview Services
can support you in getting the job you love.
Interview skills rarely improve by reading tips and techniques. To really improve your interview and presentation skills you have to practice, practice and practice. Practicing with an experienced coach who will give you honest, constructive, and immediate feedback is the quickest and most effective way to improve your interview skills.
When you walk out of your next interview…
Will you feel excited about landing your dream job? Or, will you have that upset feeling that you blew your chance?
It's Not About How Qualified You Are
You may be extremely qualified for the position you want and still not get the job by making a few mistakes that are completely avoidable. You keep making the same mistakes over and over again. Most people have no idea the mistakes they are making.
But once you learn what they are and understand what really makes an interview work well, making the proper adjustments in your interview skills is quite easy. With a little bit of practice and coaching, we guarantee you'll catapult yourself ahead of other applicants as a result.
The Secret To "Selling Yourself"
Despite all the feelings of anxiety and judgment associated with an interview, employers are really just asking you those questions to find out one thing: who is the best person for the job.
In fact, you may be vastly more qualified than any of the other applicants. But if you don't connect with the interviewer and help them see that, you'll be throwing yourself back into the "hunt" before they close the door on your way out.
In order to successfully show the interviewer you're the best person for the job, you need to first understand three things:
What is the employer really looking for?
What is the interviewer really asking?
And how can I best communicate what I can do for the company?
Job
Interview Services
can
help you with these three questions to give you the absolute best shot at getting that job. We work one-on-one with clients as well as small groups. After we discuss the "do's and don'ts" of the interview process, we will then do mock interviews. we coach you and give you very honest and straight feedback on how to improve your interviewing skills. We will keep working together until you feel comfortable, confident, and ready to go out and get your dream job! Most clients need at least two sessions to see the most improvement.
During a sessions, an interview coach helps you on:
How to mentally prepare for the interview, before it starts
How to be authentic; show the interviewer the real you
How to dress appropriately for an interview (overdressing or looking too casual may hurt your chances of getting the job)
How to walk into your next interview with total confidence, even if it's been years since your last interview
How long you should take to answer the interviewer's questions
How to answer difficult questions
How to answer questions without sounding scripted
How to tell if your interview is on the right track, and how to save yourself if things start going bad
The three hardest questions to answer in an interview that most people mess up and how to answer them properly
How to deal with interview anxiety
How to let your interviewer know that you REALLY want the job, without coming across as desperate or needy
How to stand out from the rest of the candidates by demonstrating your unique skills and qualities
What to do after the interview is complete to increase your chances of getting a call back
How to research a company before going on a job interview.
Contact us today
to get help with your interview!
If you live in the San Jose or San Francisco Bay Area, an Interview Coach can meet in person in downtown San Jose. We
highly recommend
at
least 2 sessions
for you to be the most prepared for your interview
.
Sessions can last up to an hour and a half. If you live out of town, we can possibly set up a Skype session.
Fee: The cost is $120 per session.
Kirk works Monday, Tuesday, Thursday and Friday afternoons. Cathy works evening and Saturday afternoons.
Contact Cathy or Kirk
today to get the job you deserve! Please let us know which coach you would like to work with and the days and times that you are available. We can meet you in downtown San Jose.
---